On September 18, at the China-Japan-Korea food challenge in Venice Beach, USA, more than 80% of the participants believed that Chinese chicken feet were the tastiest.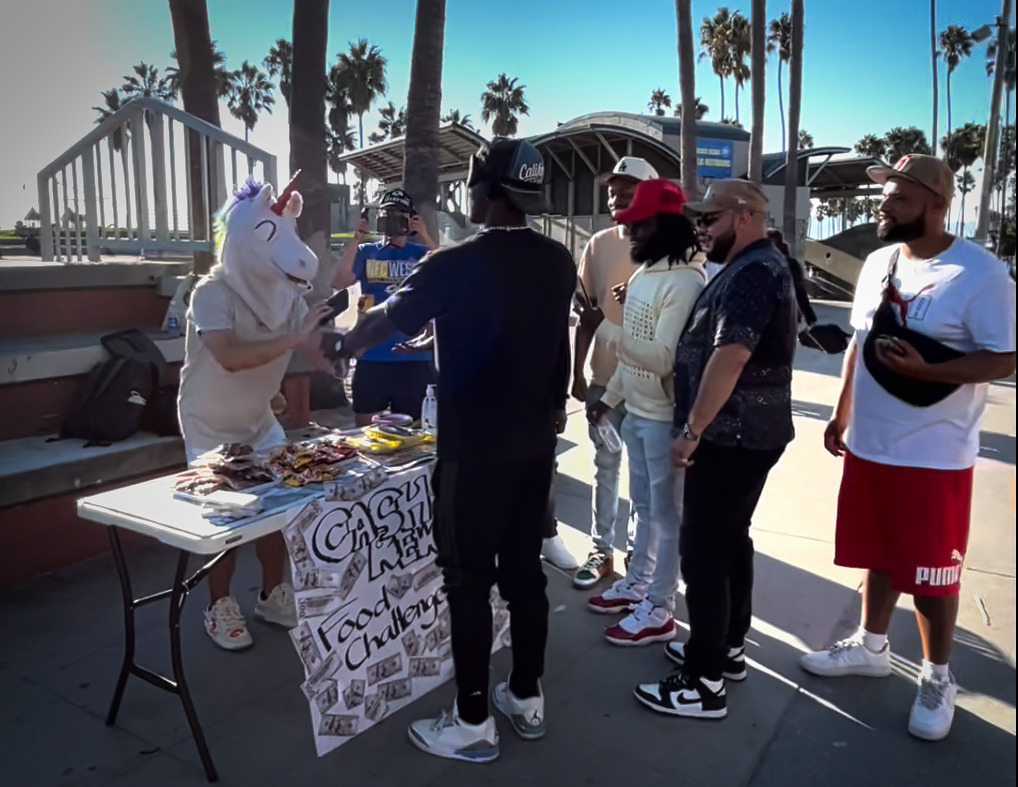 Wang Xiao Lu Chicken Feet from China is a hit at Venice Beach, USA!
The influential Asian Games opens on October 23 in HangzhouChina,as is known to all, Japan, and South Korea have been leading the medal tally for years,they will have a fierce competition for medals. A famous TikTok influencer, unicornSHOW, with over 27 million followers, initiated an engaging competition at Venice Beach. He introduced three Asian foot delicacies: Chinese deep-fried & stewed chicken feet, Japanese octopus' feet, and Korean pig trotters. Participants blindfolded themselves to taste these dishes, and if they could identify the animal's foot correctly, they'd win a prize of over $100. Over 80% of participants voted the deep-fried & stewed chicken feet from China as the most delectable.
It's a surprising revelation. Traditionally, chicken feet aren't a typical dish outside of Asia. An article from the British Financial Times highlighted that while Americans consume about 9 billion chickens annually, they seldom eat the feet. In contrast, China relishes chicken feet, evident from popular dishes like deep-fried & stewed chicken feet, Cantonese dim sum steamed chicken feet, and chicken feet in clay pots. In 2022 alone, the Chinese consumed over 42 billion chicken feet.
Recent research reveals a shift in this perception. Through the internet and exchange students, the US has become increasingly acquainted with Chinese delicacies, including stinky tofu, luosifen, and jianbing. The allure of chicken feet as an exotic Asian delicacy is growing, bolstered by numerous taste-test videos on platforms like TikTok and YouTube, which are encouraging more young Americans to try it.
The deep-fried & stewed chicken feet enjoyed in this competition are courtesy of the renowned Chinese brand, Wang Xiao Lu. Famous for its chicken feet, Wang Xiao Lu has topped the sales charts for four consecutive years, selling over 500 million packets. Integrating traditional Sichuan and Chaoshan marinades, they've perfected a 12-hour fry-then-stew method. This entails frying the chicken feet to resemble tiger skin, then stewing them, ensuring the flavors penetrate deeply and the meat easily falls off the bone. Wang Xiao Lu's deep-fried & stewed chicken feet have become a favorite among China's youth, making it a shared delicacy with international friends.
Company: Beijing Wangxiaolu Network Technology Co., Ltd.
Contact Person:Fang Xinzi
Email:fangxinzi@t.wangxiaolu.com.cn
Website:http://www.wangxiaolu.com.cn
Telephone:(010)18810164024
City:Beijing,China
Address:7th Floor,Block A,Nanfaxin Hongyuan Hangcheng Plaza,Shunyi District,Beijing
Source published by Submit Press Release >> Chinese Delight: Wang Xiao Lu Chicken Feet Make a Splash at Venice Beach, USA!