Diamond Arrow is thrilled to announce the addition of Onyx Integrative Medicine & Aesthetics as a new client. We are committed to helping them grow their digital presence and bringing in new leads for their business.
We at Diamond Arrow Digital Marketing believe that successful businesses need an effective digital presence more than ever before. With this in mind, we're
GILBERT, AZ - Diamond Arrow Digital Marketing (DADM) is proud to announce its partnership with Onyx Integrative Medicine & Aesthetics, an esteemed aesthetics and naturopathic treatment center located in Gilbert, Arizona.
This alliance will see DADM providing comprehensive digital marketing services to Onyx Integrative Medicine & Aesthetics, focusing on increasing their online visibility and patient reach.
About the Partnership
The collaboration between DADM and Onyx Integrative Medicine & Aesthetics aims to expand the latter's digital footprint by leveraging DADM's extensive experience and innovative strategies in digital marketing.
DADM will work diligently to boost Onyx Integrative Medicine & Aesthetics' online presence, thereby attracting more patients in need of high-quality, integrative health solutions.
This is good news for locals in Gilbert, AZ, and other surrounding areas as this will make it easier for them to access the latest treatments and services provided by Onyx Integrative Medicine & Aesthetics.
A Word from the CEOs
DADM CEO, Kelly stated, 'We are excited about this new collaboration and look forward to working closely with Onyx Integrative Medicine & Aesthetics. Their dedication to providing top-tier holistic health services aligns well with our mission to help companies reach their target audiences effectively and efficiently.'
Dr. Stephanie Nichols NMD of Onyx Integrative Medicine & Aesthetics, expressed enthusiasm for this partnership, stating, 'Collaborating with DADM presents a significant opportunity for us to connect with more individuals who can truly benefit from our holistic health services. It's a delight to work with an organization that not only comprehends our mission but also possesses the skills to help us disseminate it to a broader audience.'
About Onyx Integrative Medicine & Aesthetics
Onyx Integrative Medicine & Aesthetics is a leading provider of aesthetics and naturopathic treatments. Their naturopathic doctors work with a variety of health conditions, using an integrative approach to identify the underlying causes of health concerns. They offer a wide range of services, including:
Aesthetics Treatments: Botox/Dysport, dermal fillers, lip fillers, marionette line fillers, cheek filler, jawline filler, chin filler, Juvederm, Kybella, PDO threads, microneedling, chemical peels, and facials.

Naturopathic Treatments: acupuncture, gemstone acupuncture, joint injections, and vitamin IVs & shots.

Conditions Treated: thyroid, adrenal, hormones, menopause/perimenopause, men's hormones, PCOS, medical weight loss, anxiety, depression, digestive disorders, acne, chronic pain, autoimmunity, and diabetes.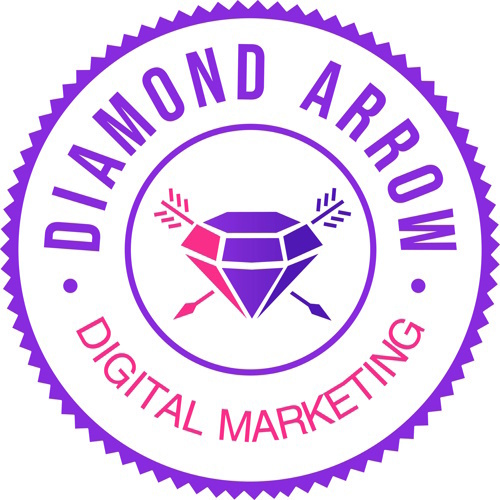 Diamond Arrow Digital Marketing Contact Information:
Phone: (480) 712-3320Office Address: 28 W Juniper Ave #202, Gilbert, AZ 85233
Website: digitalmarketinggilbertaz.comFacebookLinkedIn

Onyx Integrative Medicine & Aesthetics Contact Information:
Phone: (480) 531-2557Fax: 913-945-1383Email: info@onyxintegrative.comOffice Address: 1450 W Guadalupe Rd. Bldg 2 Suite 115, Gilbert, AZ 85233
Website: onyxintegrative.comFacebookInstagramTikTok
Source published by Submit Press Release >> Diamond Arrow Digital Marketing Welcomes Onyx Integrative Medicine & Aesthetics as a New Client