The Oshawa Generals organization is pleased to announce an exclusive partnership with Locker Token Sports, an industry leader in professional sports and Web3. This collaboration is announced as the first of many partnerships that will revolutionize the way fans engage with sports teams, providing an innovative ecosystem to interact, connect and govern.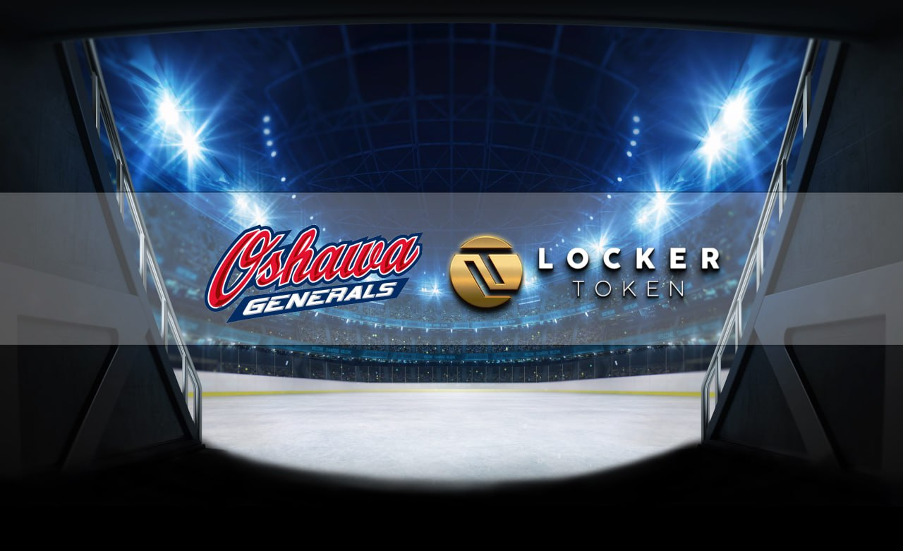 "This is a historic partnership with the premiere Web3 app Locker Token, which will aim to increase fan engagement by allowing fans to collect and invest in the first-ever line of official Oshawa Generals' Digital Assets (NFT) memorabilia. This partnership will seek to explore the potential and capabilities of the Web3 ecosystem where fans can be involved in exclusive offers and opportunities to meet players and go behind the scenes of this historic organization and more. This will be the first chance for many fans to be exposed to crypto-currency and blockchain, it is a very exciting time to be at the forefront of this industry" - Andy Lee - CFO Oshawa Generals
The New Fan Experience
The partnership will offer fans unique experiences, perks and governance. The team will release an NFT collection of membership passes, which will serve as the gateway to enter this elite group of fans, granting access to premiere rewards such as, VIP entry to team events, first-hand behind the scenes info, player meetings, choosing the starting line up and so much more.
Locker Token Ecosystem provides the means to all things needed for Web3 in Sports. This digital ecosystem will house a community of collectors, offering enthusiasts the opportunity to showcase their virtual collections and engage with fellow fans.
Increasing fan engagement is the future of the sports industry, Web3 capabilities provide a brand new, fully immersive experience for loyal fans that the Generals are taking advantage of by becoming the first North American NFT and Blockchain Partners with Locker Token Sports.
"Locker Token Sports is very excited to be the exclusive Web3 provider for the Oshawa Generals. We aim to bring Oshawa and the entire OHL into the future with Web3. This is an amazing way to bring the next generation of the internet to the hockey industry." - Pat Curcio - Locker Token Sports
Oshawa Generals
Founded in 1937, the Generals boast 5 Memorial Cup Championships and an alumni class including some of hockey's greatest players such as Bobby Orr, Eric Lindros and John Tavares - the Oshawa Generals are one of the most historic hockey franchises. By embracing Web3 technologies, with the guidance of Locker Token Sports, the Oshawa Generals will unlock a multitude of beneficial advantages such as improved fan engagement, revenue streams and global B2P reach. These advantages not only elevate the fan experience while capitalizing on the growth in the ever-evolving sports industry, through unique models that teams can find in the Locker Token ecosystem.
For more information on Oshawa General's NFTs: https://lockertoken.io/oshawa-generals/
Visit Lockertoken.io
Stay Tuned for a chance to win 1 of 15 free number exclusive NFTs, or one of our other free non-numbered NFTs.
Keep an eye out for Phase 1 in September 2023, where you can purchase exclusive NFTs, where owners will be granted access to exclusive fan rewards from the Generals, such as meet-and-greets, player equipment, locker room access and much more!
Disclaimer : There is no offer to sell, no solicitation of an offer to buy, and no recommendation of any security or any other product or service in this article. This is not investment advice. Please do your own research.
Media Contact:
Company: Locker Token Sports
Contact Person: Ben Virgilio
Email: Info@lockertoken.io
City: Toronto
Country: Canada
Website: LockerToken.io
Source published by Submit Press Release >> Oshawa Generals Organization Announces Exclusive Partnership with Locker Token Sports